""We create the superb mental health state that everyone deserves""
SPACE-out meditation guide
Join our jubilant meditation section and VOID will make your employees feel fully charged and energized. Get a taste of this powerful catalyst that helps your employees start a fresh day with great power.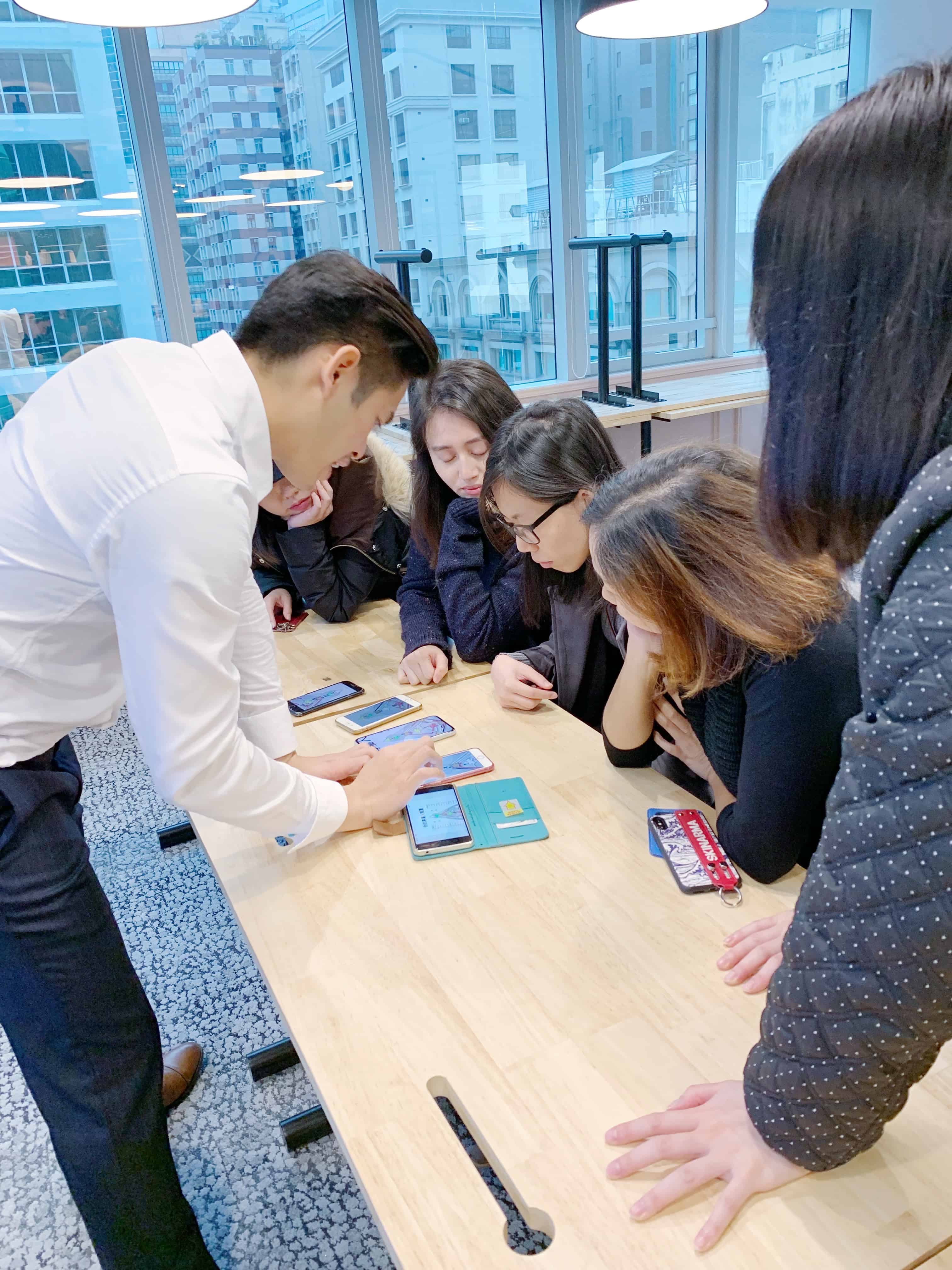 We provide unique analysis tools that help you to understand yourself in-depth. With the data in hand, we will be able to provide you with personalized advice on your daily issues, no matter big or small. Find out your unique personality and potential! Break the status quo! Let us help and bring your job satisfaction to another level.
Have you ever tried meditation before? Find it dull or boring? That's just because you haven't meditated with us before! In VOID, meditation is never the same! Join our exclusive meditation workshop. We have integrated meditation with a variety of innovative activities, with coaches with different professions. Learn the authentic and yet innovative relaxation techniques and methods with VOID.
Have you ever worried about your employees being stressed out? So stressed that they are not able to relax and rest at home. With Void, we will take care of your employee's mental health after work. Your employees can always download and use our specially designed applications whenever they want! Anytime, anywhere. We help them reduce their stress and keep them fresh for another working day, bringing high level of efficiency.
Extensive Data Analysis​
We have studied through and have always followed up on the latest academic researches. Together with our knowledge and experience, we have created our unique way of Space-out meditation. According to user feedbacks, our way of meditation is easy to follow and has certainly helped our users reduce stress! Come and try how to meditate in a easy yet effective way.
Multiple Media Reports
Seen us before? Find us familiar? If the answer is yes, don't be surprised. We have been reported by many different media, including newspapers, social platforms, and radio channels. You can easily spot the content and photos of our workshops or our apps. If you want to understand more and read more about our stories, just take a look at our website, under media reports.
Experienced In Hosting Events
We have hosted many events or workshops in the past, cooperating with different institutions or school groups. We have even successfully hosted activities that involved more than a thousand people. And every participant has surely enjoyed the activities that we have prepared for them.
Certified Clinical Hypnotherapist(ACHE)
Hercules is a certified clinical hypnotherapist who provides hypnotherapy for clients and teaches meditation regularly. He has profound experience in dealing with depression, anxiety, and insomnia. With his help and guidance, you can easily and quickly get into your desired state of meditation.
Professional Team
We have a professional team behind the scenes, analyzing the latest data and constantly updating our content delivered. We understand the needs of our customers and we will design customized solutions for everyone.
Comprehensive Service
Void offers comprehensive services for you. Not only do we provide offline workshops, but we would also like to follow you through your meditation journey. Which is why we have a meditation app just for you. You can practice meditation after the workshops, anytime, anywhere.
Company Address:
10/F, The Wave, 4 Hing Yip St, Kwun Tong
Phone:
+852 38962173
Email:
info@void.com.hk